NotificationFX – Cisco Phone Notification and Paging
A simple to use notification application ideal for urgent communications in escalating scenarios.
NotificationFX is powerful and simple to use mass notification software for Cisco VoIP phones.
NotificationFX allows administrators to perform mass notifications to Cisco phones with simple text, audio messages or live paging. It can reach all appropriate Cisco IP devices from a single interface and can send notifications to all or specifically selected Cisco VoIP phones.
NotificationFX allows users to pre-record messages with recorded audio and text that can be sent to the audio and displays on Cisco VoIP phones.

This is some text!
NotificationFX included with PhoneView version 6.0 Enterprise Edition!
UnifiedFX introduces an embedded web based notification and paging tool that comes with PhoneView Enterprise version 6.0.
It is also available for purchase as a standalone product.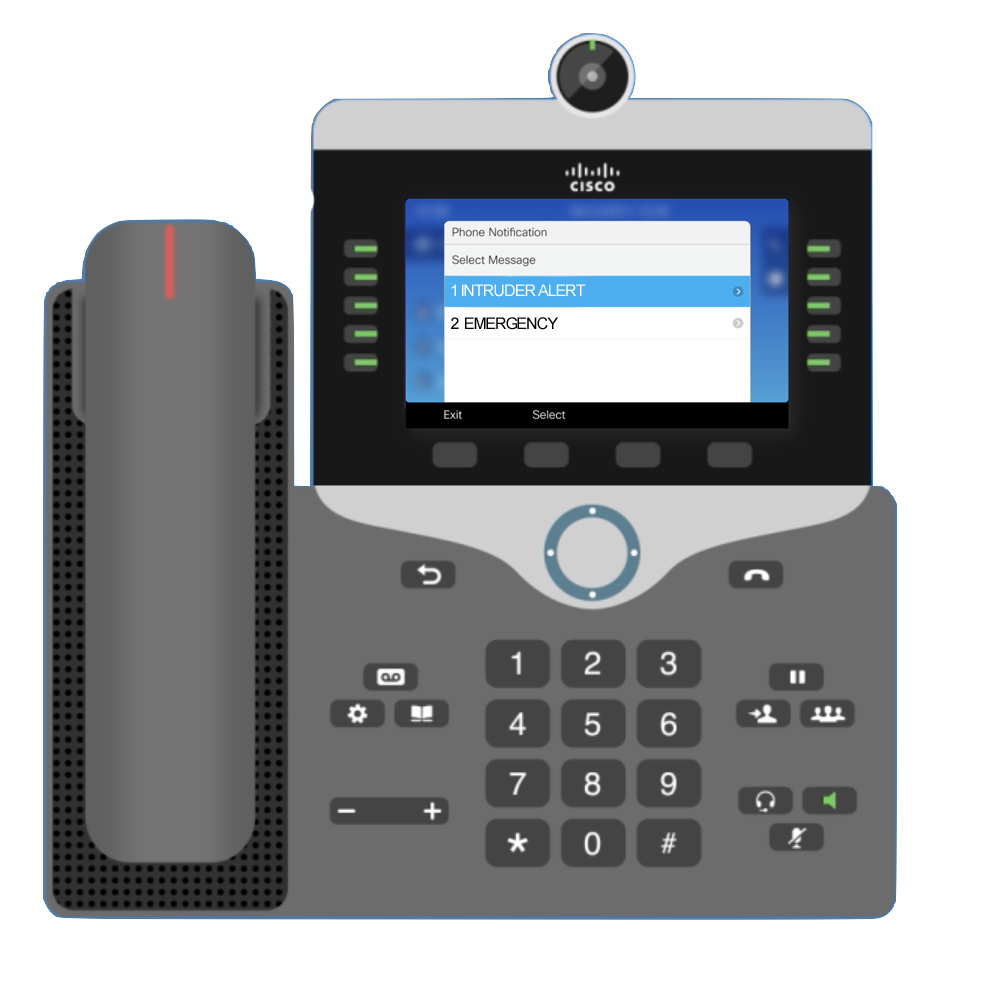 Key features :-
Mass notification for Voip enabled devices
Simple Text/Audio messages to Cisco VoIP Phones
Notification and Paging to

ALL Cisco VoIP phones in the CUCM

across all clusters
Live Paging to Phones and IP Speakers
Send from multiple sources:
XML Service on IP Phone
Web browser
REST API
Dynamic destinations based on filters
i.e. Send to a device pool, location, region etc.
Licensing
NotificationFX is a multi-user/seat annual subscription license that is sold in license increments of 1000.
If you have under 3000 phones you can get a FREE / Trial Edition from our free software section on this website. There are some minor restrictions in this version (Pre-Recorded Audio. Text To Speech (TTS)),  however, it is still a very useful and powerful notification application.
Our Free / Trial Edition can be found here
If you have more then 3000 phones or want to unlock the restrictions on NotificationFX FREE / Trial Edition then you must license for the number of physical configured Cisco VoIP phones (No Analogue, IP Communicator, Jabber) that are in your CUCM(s) across all clusters.
This will give you the ability to page send notifications, without restriction,  to any and all of the Cisco VoIP phones that are in your CUCM(s) on any cluster.
Purchase Here:- Start by calculating the increments of 1000 phones to cover the physically configured Cisco VoIP phones across all clusters and CUCMs. For example "2" would provide a 2000 phone license.You can order this increment by clicking the button below.
Purchase 1000 phones (Login Required)
NotificationFX Systems Requirements
To run NotificationFX the client PC requires a minimum specification of :-
Microsoft .Net 4.5.2 (or above)
Microsoft Windows 8/10
Microsoft Windows Server 2012/2012R2/2016/2019
2.0GHz CPU (dual core) or greater
4GB RAM or greater
2GB Disk Space
For phone estates of over 10,000 in size please contact us for a more detailed recommendation.
Note: If installing on Windows 7 or Windows Server 2008 R2 then Windows Management Framework 3.0 is also required:https://www.microsoft.com/en-us/download/details.aspx?id=34595
Unified Communications Manager
CUCM version 8.0 (or above)
Appropriate CUCM License capacity for new phones (if required)
Phone Web Server Enabled (For Gathering topology information)
Note: On some occasions, a CUCM update or device pack may be required to support new phone models
Purchase 1000 phones (Login Required)