PhoneView ITL Delete

PhoneView ITL File Delete – the FASTEST way to bulk delete ITL/CTL files and solve ITL/CTL issues.
PhoneView is the ONLY Endpoint Management software to have Cisco Compatible certification and has attained this status for CUCM 9.0, 10.0, 11.0, 12.0.
PhoneView is a certified Cisco Compatible product that has completed full Interoperability Verification Testing (IVT) as such you can be confident of it's performance and applicability with your Cisco CUCM software. This is important should you have any CUCM issues in the future as UnifiedFX and Cisco TAC will work cooperatively to identify and resolve unidentified root cause issues. UnifiedFX and Cisco TAC will resolve the issues in their respective product as appropriate.
NOTE: PhoneView is now embedded by Cisco in the CCIE Collabv2 Syllabus and Exam for Endpoint Management. This is great for you if you are studying for a CCIE qualification as you can use PhoneView everyday in your operational environment.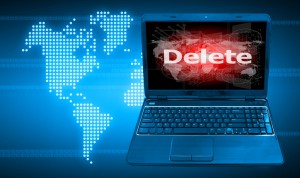 Need a fast, easy and certain way to bulk delete ITL/CTL files every time?
ITL Delete from UnifiedFX takes our ITL Scanner product one step further and not only allows you to find exactly where all your ITL/CTL file problems are but also bulk delete and resolve all your ITL/CTL issues with the press of one button.
We have a limited time offer for clients with up to 3000 physical configured Cisco phones in the CUCM across all clusters that wish to resolve their ITL issues without the need to purchased the additional functionality of full scale PhoneView.
In addition, should you at some point in the future realise that full PhoneView is what you need then your initial investment in ITL Delete will be deducted for any future purchase of PhoneView at an equivalent licence increment or greater. So your investment in UnifiedFX product is always fully protected.
Limited time offer –
Purchase ITL Delete for 3000 phones ($1999)
NOW ONLY $499 !!
Purchase 3000 phones (Login Required)
ITL Delete is ideal for  engineers that need a multi cluster, customer specific licence that can be used whenever ITL/CTL issues occur. It is ideal to solve ITL/CTL problems associated with security by default, all that is required is a single button press to bulk delete all problem files.
Should any phones be configured with a "Local Phone Unlock Password" then a full PhoneView Engineer or Enterprise license will be required to bulk delete ITL/CTL files on these phones.
For more information contact
System Requirements:
PhoneView ITL Delete is a client application that installs on Microsoft Windows operating systems.
To run PhoneView ITL Delete you will need a minimum specification which you can find on our primary PhoneView product page here.
Infrastructure Requirements
PhoneView ITL Delete is compatible with the widest range of Unified Communications Manager versions and Cisco IP Phones.
A full list of tested CUCM versions / Phone models can be found on our primary PhoneView product page here.