ITL Delete

Introducing ITL Delete – the FASTEST way to delete ITL files and solve ITL/CTL issues.
PhoneView is a certified Cisco Compatible product that has completed full Interoperability Verification Testing (IVT) as such you can be confident of it's performance and applicability with your CUCM software. This is important should you have any CUCM issues in the future as Cisco TAC will support both CUCM and PhoneView as a certified compatible product.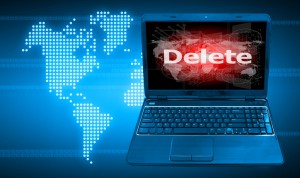 Need a fast, easy and certain way to delete ITL / CTL files every time?
ITL Delete from UnifiedFX takes our ITL Scanner product one step further and not only allows you to find exactly where all your ITL file problems are but also delete and resolve all your issues with the press of one button.
We have a limited time offer for clients with up to 3000 physical configured Cisco phones in the CUCM across all clusters that wish to resolve their ITL issues without the need to purchased the additional functionality of full scale PhoneView.
In addition, should you at some point in the future realise that full PhoneView is what you need then your initial investment in ITL Delete will be deducted for any future purchase of PhoneView at an equivalent licence increment or greater. So your investment in UnifiedFX product is always fully protected.
Limited time offer –
Purchase ITL Delete for 3000 phones ($1999)
NOW ONLY $499 !!
Purchase 3000 phones (Login Required)
ITL Delete is ideal for  engineers that need a multi cluster, customer specific licence that can be used whenever ITL issues occur. It is ideal to solve ITL problems associated with security by default.
For more information contact
PhoneView ITL Delete is a client application that installs on Microsoft Windows operating systems.
To run PhoneView ITL Delete the client PC requires at least:
Microsoft .Net 4.0 Full
Microsoft Windows 7/8/10
Microsoft Windows Server 2008/2008R2/2012/2012R2/2016
1.6GHz CPU or greater
4GB RAM
1GB Disk Space
As PhoneView ITL Delete interacts with the Cisco Unified Communications Manager (Call Manager) and the built-in web server within each Cisco IP Phone, network connectivity from the client PC to these devices is therefore required.
Infrastructure Requirements
PhoneView ITL Delete is compatible with the widest range of Unified Communications Manager versions and Cisco IP Phones, the following is a listed of tested version/models:
UCM 5.x, 6.x, 7.x, 8.x, 9.x, 10.x, 11.x
Note due to the inherent Cisco design only certain phones support remote deletetion of ITL certificates, these are; 6921, 6941, 6945, 6961, 7821, 7841, 7861, 7906, 7911, 7941, 7942, 7945, 7961, 7962, 7965, 7970, 7971, 7975, 8811, 8831, 8841, 8845, 8851, 8861, 8865, 8941, 8945, 8961, 9951, 9971
Note due to the inherent Cisco design only certain phones support remote deletetion of CTL certificates, these are; 6921, 6941, 6945, 6961, 7821, 7841, 7861, 7906, 7911,7940, 7941, 7942, 7945, 7960, 7961, 7962, 7965, 7970, 7971, 7975, 8811, 8831, 8841, 8845, 8851, 8861, 8865, 8941, 8945, 8961, 9951, 9971