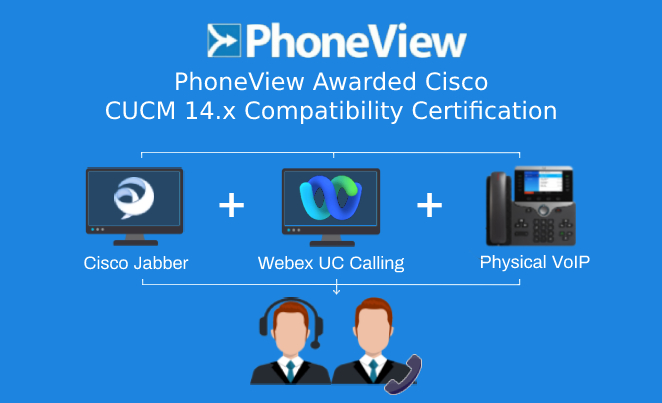 UnifiedFX, the leader in Cisco VoIP End Point Remote Control, Testing & Management, recently completed Cisco Interoperability Verification Testing (IVT) on CUCM 14.0 for our flagship product PhoneView.
The IVT program is important for both Cisco Developer Network members, and customers. It unites Cisco and UnifiedFX to deliver tested interoperable solutions to joint customers.
PhoneView is the only Endpoint Management software to have this Cisco Compatible certification and has attained this status for CUCM 9.x, 10.x, 11.x, 12.x,14.x
Faced with a choice between tested and un-tested products customers may prefer the product that has gone through IVT.
With PhoneView customers can be confident that the product they have chosen to manage their corporate Cisco VoIP network has undergone the the most stringent of performance and interoperability testing. An important factor for mission critical systems.
With PhoneView you may never need to send an engineer to site again.
——————————————————————————————-