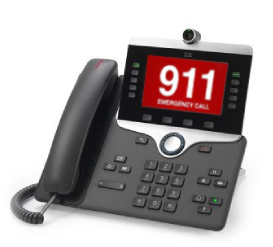 With the Introduction of Kari's law & Ray Baum's Act in February 2020 many companies are struggling to test their Cisco VoIP phones in remote locations for compliance.
The challenge is both about technology and logistics. Many organisations have 10's to 100's of remote locations that need to be tested and when you add the technology complexity of Extension Mobility  then the challenge is significant.
However, with PhoneView you can control and test for compliance from a single platform in any location to any Phone at any location with it's local 911 service.
Test calls can confirm that your local 911 service can receive your 911 call and has the correct location information.
Test calls can be scheduled by contacting your local 911 call center via its non-emergency phone number. where you can schedule a day and time for test calls.
You can get a FREE trial of PhoneView HERE
——————————————————————————————–
Download Cisco Phone Remote Control : Download PhoneView
Download Remote Control for Cisco Phones – Free Trial : Download PhoneView Free Trial
Doanload Cisco Phone Remote Control Tool – Free Lab Edition : Download PhoneView Lab Edition
Bulk ITL Files Delete Tool : Download PhoneView ITL Delete Tool
Cisco Phone Asset and Inventory Reporting Tool : Download Asset and Inventory Reports
PhoneView ITL Files Scanner : Download PhoneView ITL Scanner
——————————————————————————————-