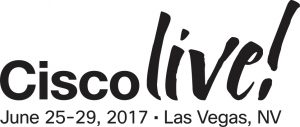 PhoneView Ver 6.0, the ONLY Cisco Certified Compatible End Point Management Solution "PREMIERES" at Cisco Live in Las Vegas
In addition we will be exhibiting and demonstrating all our market leading products!
PhoneView https://www.youtube.com/watch?v=HYwhKw7UAMY
WallboardFX https://www.youtube.com/watch?v=cdKJ2OsDu-A
MigrationFX https://www.youtube.com/watch?v=pRuVKyhgSbs
And for those with an interest in Cisco Spark and Tropo we will be demonstrating Cloud and On-Prem CUCM integration too!
Come and meet us informally at any time in the World Of Solutions on stand 440.
Alternatively, to arrange a formal one to one meeting with us then please email mail@unifiedfx.com with your requested date and time and we will confirm by return.
Kind Regards
UnifiedFX Team

——————————————————————————————–
Download WallboardFX – Cisco Phone Remote Control free trial WallboardFX Free Trial
Cisco Phone Remote Control : Download PhoneView
Remote Control for Cisco Phones – Free Trial : Download PhoneView Free Trial
Cisco Phone Remote Control Tool – Free Lab Edition : Download PhoneView Lab Edition
Bulk ITL Files Delete Tool : Download PhoneView ITL Delete Tool
Cisco Phone Asset and Inventory Reporting Tool : Download Asset and Inventory Reports
PhoneView ITL Files Scanner : Download PhoneView ITL Scanner
——————————————————————————————–